Song: "Hasta el infinito"
"I cannot express how much excitement we feel every time we listen to the song. You are not only a composer and a singer, but also an excellent person. I know that this is your job, but you do it with love and enthusiasm and that makes all the difference.
Every time I listen to the songs you compose, especially the one you made for my sweet daughters, I get emotional. The affection and passion you put into your lyrics and every song is evident.
The girls didn´t like the song, they loved it. Anita has already listened to it so many times that she knows it by heart. I sing it while looking into their eyes, telling them that I love them and how important they are to me and their dad.
Thank you so much for sharing your art with us. You have turned our feelings into a beautiful song. I truly cannot thank you enough and I thank God for bringing you into my life."
Song: "Una última canción"
"I had a very big misunderstanding with my friend. It affected me a lot and I was really upset about it. Miraculously, I met Carla. We started talking right away and by the next morning we decided to make the song.
From that moment on, everything was wonderful. I felt much better because Carla is a very cheerful person, she is always smiling and in a good mood. I was very hopeful that the song would resolve the problem I had because I saw that Carla took her job very seriously.
And so it was. Once it was finished, Carla sent the song to my friend in a package. My friend received it, listened to it and wrote me right away to thank me and to tell me what I was hoping for all along: that she forgave me.
She was moved by the song and really loved it. I knew she wasn´t lying because when I got home, she was still listening to it. I felt so relieved, happy and a lot more relaxed."
Música en directo
"We got married at the end of April. We had a very intimate ceremony with our closest family members, followed by lunch. By late afternoon, we joined the rest of our family and friends for our reception. The reception was divided in two parts. The first part, where we enjoyed appetizers, was very relaxed and the second half, where we enjoyed cocktails, had a little bit more rhythm to it, without being too crazy.
We thought that it would be difficult to find someone who would be able to give us exactly what we were looking for. We searched various websites and found good recommendations for a woman named Carla Armas. Later, we discovered the great team behind the name, her and her husband. We called her in February, knowing that it may be on short notice, but we wanted to at least try. On the other side of the phone was a woman who was sweet, enthusiastic and caring, and who also wanted to take up the challenge, and believe me, it was a challenge!
Carla did everything to suit our needs. She understood exactly what we wanted. Despite the short time we had to finish everything, she sang our song at the ceremony, and I can assure you it was one of the most beautiful moments of our lives. We will never forget it.
Everybody praised her and her husband´s performance. They worked so passionately, as if it was their own celebration. It was a pleasure to work with them and I´m so glad we found them. I hope to hear people talking about them and if they keep it up, I´m sure they will be met with great success."
Song: "Mayrobis"
"I wanted the greatest song in the world for my girl that would show her how in love with her I am. I tell her every day, but I wanted to go a step further and say it in a way that she could keep forever.
I had faith in Carla from the first minute I met her. I wasn´t in a hurry, I just wanted her to take her time and come up with the best song ever. The first preview of the song was so good that I didn´t want to change a thing.
The song was packaged beautifully when I received it. The amount of happiness that the song brought me was enormous; it brought tears to my eyes. It was exactly what I was looking for. My dream to make a song for my love came true."
Música en directo
"Such an incredible voice and also an incredible person behind it! All of the guests were amazed by her voice. We had some problems with the cathedral, they wouldn´t let us bring outside musicians, but she came to an agreement with them and sang alongside their organist.
I highly recommend her, it was a 10!
Carla, I can only say good things about you. Thank you so much for everything, everybody loved you!"
Song: "Somos uno"
"I was looking for a very special gift to surprise my future husband on our wedding day. When I met Carla, I knew that one of her songs was what I needed.
We started talking, I told her our love story and all the things I wanted to be in the song. There were some details that were very important to me. I wanted the song to mention three loved ones that are no longer with us, I also wanted the piano and the violin to be the main instruments used, and that it would be soothing and romantic.
Carla managed to do all of this without losing the optimism that we needed on a day like that, and so, mentioning our loved ones that couldn´t be there, was emotional, but it wasn´t sad. ¨We are one¨ is our song, a precious memory that we will keep forever, as if it were a treasure."
Song: "Trece de diciembre"
"I was looking for an anniversary gift when I discovered this website and I was in love with the idea of making a personalized song for my love.
I got in touch with Carla, and I told her our story and she started working right away on the song. I confirmed it had the lyrics I wanted after listening to a sample of the song and then I finally received my song. I love it, I get very emotional when I listen to it.
I gave the song to Abel with photos of us and he was also amazed by the song, he was not expecting such a gift. It was the perfect present."
Song: "Quizás"
"We are so happy to have found Carla Armas! She is so charming and very professional.
I gave a personalized song to my husband on our wedding day. I decided to send it to him while we were getting ready, to add even more magic to our big day.
Carla is very involved in the whole process. She asks a lot of questions so that she is able to put herself in your shoes, and the final result is perfection. What´s more, the package she sends the song in is wonderful, very personal and crafted with much care.
After the wedding, I continue to listen to my song, I even made a video of photos using the song that you can see here : https://www.youtube.com/watch?v=rcfndlYGSgk It was a very special experience and I would recommend it to all couples who are looking for music for their wedding."
Song: "Sonia"
"I spend a lot of time looking for special gifts to give to my partner for every important date we share. After looking around and surfing the web, I found Carla´s work, and immediately got excited at the idea of making a song, I was sure that Sonia´s mouth would drop. What I felt when I first listened to the song is indescribable, it made me cry like a baby, it was simply perfect. It was incredible what Carla was able to do, it was as if I wrote it myself, there was nothing I would change about it.
Since the day I got the song, I haven´t stopped listening to it. I couldn´t wait until the day arrived that I could give it to her. Finally, the day came. Sonia listened to it and was moved, she loved it, and ever since, she hasn´t stopped listening to it either. I have won major points with this gift… mission accomplished!
Carla, I hope that all of your work and compositions are met with great success and that they fill all those who listen with emotion. I want you to know that I wish you the best and I hope that you fulfill all of your professional goals, because very few people have the gift to convey feelings through art.
I am more than satisfied and, believe me, the words ¨thank you¨ aren´t enough. This song is now a part of our story, and our lives.
I hope that my opinion is useful to other couples who want to immortalize their story in a song and I hope it brings lots of happiness to the person that they cannot live without."
Song: "Tanza de cometa"
"I love it! I love it! I love it!
It is a wonderful composition, thank you for sharing your talent with us. The chorus is very catchy and we sing it often.
Everything came out perfect, my father loves his gift and my daughter, Laura, has also learned it.
In short, I am delighted to have met you and to have asked you to make this song for my dad."
Song: "Mis noches con tu paz"
"The first time I spoke with Carla, she made me feel as if she had been my friend for my whole life; intimate and close. Without even knowing me, the final result came out so good. It had a special and unique energy to it.
I told her my story, she asked me who the song was for and also for a small summary of all the things I wanted to put in the song. The lyrics were exquisite and, without a doubt, met all the criteria I asked for.
This song is very, very, very special to me and my little family."
Documentary: "Corporales en la Cabrera Alta"
"Carla Armas is a highly professional young woman. I wouldn't know how to describe her music, as it is all encompassing. She can do this because she loves her work. She asks and consults you and only once she understands what you want does she start to compose.
We've worked together on the music for my website and for a documentary, which required various styles of music. Her music fit perfectly, giving the film the pace and drama it needed.
Plus, she met all deadlines without any hassle. I wouldn't hesitate to recommend her to other producers and directors working on audiovisual projects."
Song: "Llegaste tú"
"My Communion day was very special. When everything was over, my parents gave me my song, it made me so emotional, I cried a lot.
It is a gift I will have forever and I will carry it in my heart.
I like it so much that I know it by heart and at night I listen to it to fall asleep."
Song: Un viaje color azul
"I met Carla while I was looking for a gift that was very personal and special for my fiancée. When I listened to her songs, it was clear to me; I too wanted a song that talked about us, a one of a kind gift that we could have forever.
I told her my story with thousands of details and I also shared some personal memories with her. Everything was very emotional, I was very excited and anxious to hear my song. Finally, the day came, and it surpassed my expectations, it left me speechless. The song was perfect.
I will never forget the day that I shared it with my boyfriend at our pre-wedding party: he was incredibly moved and the guests´ jaws dropped. The next day, David told me that no matter what obstacle we may come across, no one will ever be able to take away our song.
We decided to use the song for our first dance as a married couple and it will always be a special experience whenever we go back and listen to it. Thank you Carla for giving rhythm and lyrics to our love story!"
Song: "Este vals"
"Do you know the feeling you get when the weather is perfect or you sit in a comfortable chair, when you have a beautiful view or when you have your whole life ahead of you and you know everything will be ok? Well this is the feeling we had the first time we spoke with Carla about our idea.
The excitement we had during this whole process was tremendous and it grew every day. We couldn´t wait to listen to our parent´s story in a song! Who can sit patiently waiting when you know you are about to listen to something so wonderful? The final product wasn't what we expected, it was a thousand times better. My sister and I were both at our respective jobs when we listened to it for the first time, but we listened at the same time. The message said ¨press play¨ and it brought smiles to our faces and tears to our eyes.
My parents were not expecting a gift like this. We were all on a trip together and stopped along the way. We left them alone in the car, with the song, and we came back to find them with smiles on their faces, shaking with emotion.
We are sure that they will continue to listen to their song. We have listened to it enough for everyone. It is saved in our mp4 as one of our favorite songs! We highly recommend Carla, she herself is a gift. Just listen to the song, and you´ll see."
Song: "Juego de cartas"
"My sister was getting married and I wanted to surprise her with something very special. I wanted a gift that would be perfect.
When I came across Carla´s songs, it was clear that this is what I was looking for. We began talking and since the beginning, she made me feel excited and also impatient because I wanted it all to turn out great. I have to say that the final result exceeded my expectations, it was much better than I ever could have imagined.
I sent Carla photos of my sister and her husband, she inquired about how they met and I told her their story, what they like, etc. Every step of the way was very emotional. When I first watched the video, late one night, it made me so emotional, I started to cry and watched the video over and over again. I still remember the feeling of happiness going to bed that night.
Finally the day of the wedding arrived. I don´t think I will ever forget the moment I gave them their song: they were sitting in front of the screen and I was seated behind them. My sister looked at me with such emotion on her face. The loved it. They told me that it was beautiful and that since then they have listened to it and watched the video a thousand times. In fact, still after all this time, every time they come to my house we sing it, we know the lyrics by heart.
Since then, whenever someone is looking for a special present, I tell them about my experience with Carla: because it was emotional, because my sister loved it, and because she made such a beautiful and original song and video."
Song: "Mi viaje es contigo"
"I was missing something to give to my partner for our anniversary. We had been together 20 years and I was looking for a very special gift. I wanted Vanesa to know how happy I was to have her by my side.
When I found Carla´s work, I thought that a song would be the perfect present. I sent her our story and we exchanged many emails about experiences Vanesa and I have shared and ideas for the lyrics. The end result was spectacular.
I received the package and it wasn´t missing one detail: a photo of us was printed on the CD, the gift box was filled with Sugus inside and a card so I could write a few words to Vanesa.
Needless to say, my girl loved it. She even started to cry. In all of 20 years we´ve been together, this was, without a doubt, the best gift. Thank you very much for everything."
Song: "Pablo"
"I was looking to surprise my boyfriend, Pablo, with a special present, when I found Carla through Facebook. I loved the idea of gifting a personalized song.
Carla and I had a conversation on the phone and I told her all about our story and it felt like I was talking to a good friend over coffee. Although I still haven´t had the pleasure to meet her in person, I feel like I know her well.
Working with Carla was very easy; she captured the essence of our story perfectly. The song that she made us is one of the most special gifts we have ever had."
Song: "Rafa"
"Christmas was getting closer and closer, so I started to look for a present to give to my partner. I wanted to get something special and also unique. I was browsing the internet, when I arrived at this website. I thought that making a personalized song was a fabulous idea.
I spoke to Carla and she asked me to tell our story, she said it didn´t have to be very detailed, but to describe the essence of what I wanted to convey in the song. It made me really excited to write about us and I was hopeful that I would be able to say everything I wanted to in the song.
The sample of the song arrived and I loved it, I wouldn´t have changed one thing. I thought that if he liked the song even half as much as I did, my mission was complete.
Carla perfectly captured what I wanted and the end result could not have been better. I will never forget the reaction Rafa had when he received the package. He loved it and was not expecting a gift like this; specially made for him, for us. It was very touching.
I would like to thank you again for turning us into such a magical song."
Song: "La ilusión está esperando"
"Hello! We got married on March 28, 2015, it was our 16th anniversary and I wanted to surprise my boyfriend with something. I ordered a personalized song from the very professional Carla and I was so happy with the song, and so were the guests. It was such a precious song and now we have a song about our love story for forever (which we also used for the wedding video).
I 100% recommend Carla. She is fast, excellent, nice, professional and has such a sweet and beautiful voice. At first, I was scared to ask for what I really wanted because I thought that it would be out of my budget, but it wasn´t. We can all have a personalized song for less than we think. Thank you so much Carla! I am sure that I will call you again and ask you to write another song."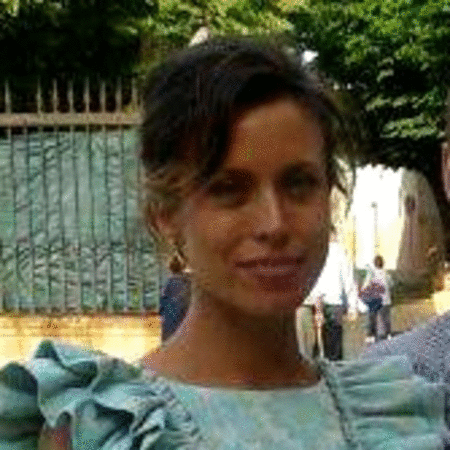 Song: "Nunca cesa"
"They are an amazing couple. They were very professional and also great people. They helped to make my brother´s wedding perfect.
The song that they composed for the bride and groom was very unique, it was an unforgettable moment, the song gave everyone goose bumps.
They sang it in the church and it was spectacular. There are no words to describe Carla´s voice."
Song: "No soy sin ti"
"I wanted a song for my wife to celebrate 33 years of marriage. I liked the idea of a romantic ballad but with a bit of rhythm to it so that it wasn´t so slow.
I spoke with Carla about it, we talked about the kind of song I wanted and she gave me advice on what instruments would go best with my story. My wife loved the song as much as I did.
I think it is the best gift I have ever given in my life."
Song: "El cruce de dos ríos"
"Carla, PERFECT. I can´t think of any other words, I love it.
The lyrics are lovely and they bring emotion and a smile to my face every time I listen to it. Bravo! It was exactly what I was looking for.
The packaging was wonderful and the song truly made me emotional. The song is precious and I love everything about it, the lyrics, the music, the voice.
I knew that when I gave it to Ruben he would like it a lot, and that´s exactly what happened, he loved it and hasn´t stopped listening to it since the night he opened his gift.
I have no words, only ¨thank you."
Song: "Ojos verdes"
"I was looking for a special gift for my partner´s birthday, when I found Carla´s songs. I called her and explained to her my situation. I knew that we didn´t have much time, but I wanted to try.
I wrote down our story with much excitement, thinking of Yolanda´s face when she heard all of our memories in a song. I received the lyrics and I was so excited, I was left speechless, the work Carla had done was incredible.
After I confirmed that the lyrics were what I wanted, I received our completed song and it was perfect, although I already knew it would be because I had read the lyrics so many times. I got very emotional when I listened to it.
I received the beautiful package with our song and I said to myself ¨When Yolanda sees this, she´s going to die…¨ and that´s how it went, I couldn´t wait to give her the present and when I did, she loved it.
Carla is an artist and I am sure that we will work with her again in the future."
Song: "Candela"
"The song for my little niece was a complete success. My brother and sister-in-law loved it, as did my parents. I prepared a video of photos from her first year and while she watched it, she was pointing to all of the photos on the screen.
Two years later, Candela is already three years old and she always asks to listen to her song, ¨It´s my song, it´s mine! My aunt made it for me!¨
Thank you so much for making my dream for my niece a reality."
Song: "Déjame volar contigo"
"This was the best gift I could have ever given to my love! It rocked! It was so amazing. I played the song with a video that Carla made at our wedding and everybody was so moved, they all loved it. Carla is a dream. She is very attentive and flexible, she was able to adapt everything to what we needed and wanted.
100% personalized, she is very caring and she works with you every minute of the process. It was a privilege to work with her, she is very professional. You can tell that she is passionate about what she does. I 100% recommend her!"
Song: "Tu playa"
"I contacted Carla when I found her custom made songs. I was immediately fascinated with the idea, I thought it was great. I supposed that the price would be very high, and so I was very surprised when I heard about the special Christmas promotion which I was able to afford.
The promotion had already expired, but Carla offered to do something similar for me. And so, we got right to work. I started excitedly writing our story and later impatiently waited for the music that would accompany the lyrics.
Finally the sample of the song arrived and it left me speechless. It was perfect. Everything was captured and expressed to perfection. It left me speechless, what I felt was indescribable.
Carla is an artist, she is very sensitive and also, a perfectionist. All I have left to say is that I am very happy to have met her and to have been able to ask her to write such a special song. It was such a unique gift."
Song: "Llegaste tú"
"Bravo, Carla! It could not have been any better. It turned out lovely. When Iliana listened to it, she couldn´t stop crying. Everyone who was at her first communion was very moved by the song.
When we were working on the song, you told me that it was turning out to be a really beautiful song, and you could not have been more right! You told me that it was like a Disney song and it was true. It was beautiful, thank you for your beautiful artwork and thank you so much for this keepsake. It is an unforgettable gift for all of us. Thanks for everything. Hugs and kisses."
Música en directo
"Not only was it the music for our wedding, but it went a step beyond that. Her music has become our soundtrack.
It was impeccable. It is difficult to describe it with words; I get the chills every time I listen to it.
It was, without a doubt, the best decision we made for our wedding."
Cantante en eisabete.pt
"My dear Carla, it was you, with your passion and talent, who inspired me to start this adventure. It is amazing that there are artists in this world like you, your enthusiasm is contagious.
It is an honor to play your beautiful songs.
I sincerely hope that you enjoy the album ¨My Heart¨, where you´ll find three of your songs. Thank you for everything!"
Música en directo
"We had a small, intimate wedding, very emotional, and we could not have chosen a better soundtrack for that day than the one Carla Armas gave us.
She made everything very easy, including singing a special song that we wanted even though it wasn´t one that she knew.
It was perfect!"
Song: "Un mismo sueño"
"When I found Carla´s songs, I was so excited. It was the perfect gift; original, special, personalized and emotional. The excitement I had stayed with me throughout the whole process, Carla always knew exactly what I wanted to say. I never imagined the result would be as good as it was, it was perfect!
Finally the day came to give my gift and it was so surprising, original and moving. I played it at my twin sister´s wedding and everyone went completely silent while listening to the song.
My sister and brother-in-law loved the song, they were left speechless. They´ve been married for a year now and have uploaded their song to social media, in the family whatsapp chat…My sister is still surprised, ¨I could never repay you for this.¨
One of Carla´s songs is the best decision you can make if you want to tell the person you love the most how you feel. Even a year later, when I listen to the song, I get the chills."
Song: "Mil razones y un te quiero"
"I wanted to give my partner a special gift for our 9th anniversary. Coincidentally, I found Carla Armas´ website. I thought it was a magnificent idea to compose a song dedicated to a person you love and admire.
I can only say good things about Carla. She was so sweet the first time we talked on the phone and since that moment I was convinced that the song would be precious and unforgettable.
The first time I listened to the song with my love will always be a moment close to my heart. There are no words to describe it; it was one of the most beautiful moments of my life.
Carla, it is magical how you are able to capture emotion. Your tenderness and enthusiasm are reflected in all of the songs you compose.
Congratulations! Because of your excellent work, you make people happy. I´ll say goodbye with another thank you and I hope that all of your dreams come true."